How often are we conflicted with those three goals because one seems to push the other one to the back of the line?

Well if you said NEVER, then your doing pretty damn fine and are perfect in every way, just stop reading now and carry on with yourself. (SARCASM)

The truth is most of us have to get from one thing to another by circumstance of life and current situation. But is this always the case….REALLY??

The answer is NO! Why? Well because We are talking about inner thought processes here.

OH YEAH…..IT JUST GOT REAL!

More at NOON!

Powered by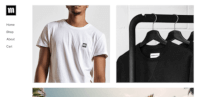 Create your own unique website with customizable templates.