Your weekend was fantastic! Correct? Well despite what it was let us stay in our happy bubbles for a moment and take a dig into the unknown of getting out of our own negativity whirl wind!

From Barkers Book-
Barker, Eric. Barking Up the Wrong Tree: The Surprising Science Behind Why Everything You Know About Success Is (Mostly) Wrong (p. 22). HarperCollins. Kindle Edition.

Imagine that! Those of us who are more creative can often be arrogant, dishonest and disorganized!

Guess what?! That's OKAY! There is a lot to be said about the kind of organization of the thoughts and actions of creative people!

Such as: They seem to know there way around all of their own rapid thoughts and how to apply them. How DARE someone else try to make them streamlined?

That is what we are getting into this week! How to fine tune some of what we think is beneficial and what is not. We each need to find our own ways to handle our emotions as they relate to our thoughts and dealing with others. We will get started soon!

Stay Tuned!
Powered by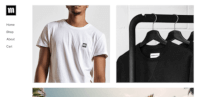 Create your own unique website with customizable templates.