This week we briefly touched on vanity issues and how to not focus on the non essential parts of life! Let me elaborate!

​While most of you wonderful followers of IStlk already know we are all about mindfullness and the practice of.

Even though this week was lighter on the heavy please take away at least this:

The most powerful changes happen in your life when you decide to take control of what you do have power over instead of craving control over everything you don't. #Hacklife
​


We can seek happiness and strive to live a happy life for example by the motto "live for the moment". But we all know that the next downturn is just around the corner. However, if we let go of seeking happiness and instead learn to live in the moment, then joy and happiness can follow. This is not necessarily in the form of having constant fun but in the form of having fun living a fulfilling, meaningful and responsible life.
Powered by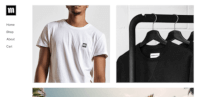 Create your own unique website with customizable templates.