IStlk:

Hey Followers! Did you notice things slow down a bit on the blog this week? Did you see that we are to be focusing on PRACTICING and the first pick was YOGA?

Well, YOGA, has not personally happened in my life yet this week, but I hope you took a look at the guided meditation video from the last post!

(I have been doing a lot of Zumba, Weight Lifting and Sprinting in between multiple work schedules, school and life...of course its not about me...or WAIT? UMMM?!!! WELL...N E WAAYYYZ!)

As Always...WE FAIL FORWARD HERE at the IS! I wanted to talk to you again about RESILIENCE! We touched briefly on it before, but I feel it has an important component to mindfulness that we need to explore further if we are going to continue to stay on top of our goal of PRACTICE this week!

-Leo Babauta talks about Resiliency Practices-(We will break these down into mindfulness don't worry!)

JUST SKIM THIS FOR NOW

The Resiliency Practices

Whenever you face stress, difficulty, grief, pain, struggle, setbacks, failure, disappointment, frustration, anger, uncertainty (big ones or little ones, throughout the day) … see it as an opportunity to practice.

Here are some practices you can try:

Notice what you're not seeing.
Tap into something bigger than yourself.
Practice compassion (for yourself & others).
See it as a part of growth.
Practice flexibility & adapting.
Find the deliciousness, delight, joy.
See everything as a teacher.
Powered by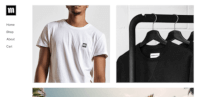 Create your own unique website with customizable templates.