So often I here people complaining about other things. Things outside themselves, things they actually have no control over.

Why use your time for this?

I think Marc & Angel Chernoff say it best!

Ready for the truth?

Most of your stress comes from the way you respond, not the way life is. And when you adjust your thinking, all that extra stress is gone.

There is a real opportunity in every difficult situation to understand yourself more deeply, and also to improve your life.

I encourage you to reflect on recent situations where you've felt let down – where life's outcomes were nowhere near as good as you expected. Rather than focusing on the uncontrollable things that were "done to you," consider instead your part in what went down. For example, perhaps your gut told you not to do something, but you did so anyway. Or maybe you were deceived a second time by the same person, and wish you had let go of the relationship sooner. Or perhaps you just weren't paying attention and ended up missing out on a great opportunity.

It's so easy to be negative when things go wrong, or blame others for negative outcomes in your life. But do negativity and blame change anything for the better?

No!



Powered by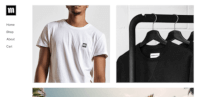 Create your own unique website with customizable templates.